Welcome to Gracefield Nursing and Residential Care Home!
A family run business, where we provide care with a smile.
Moving to a new home can be challenging time for the person involved and for the family. At Gracefield, we will make sure that the transition happens as smooth as possible. Gracefield Nursing and Residential Care Home ensure to provide person centred care to help you settle.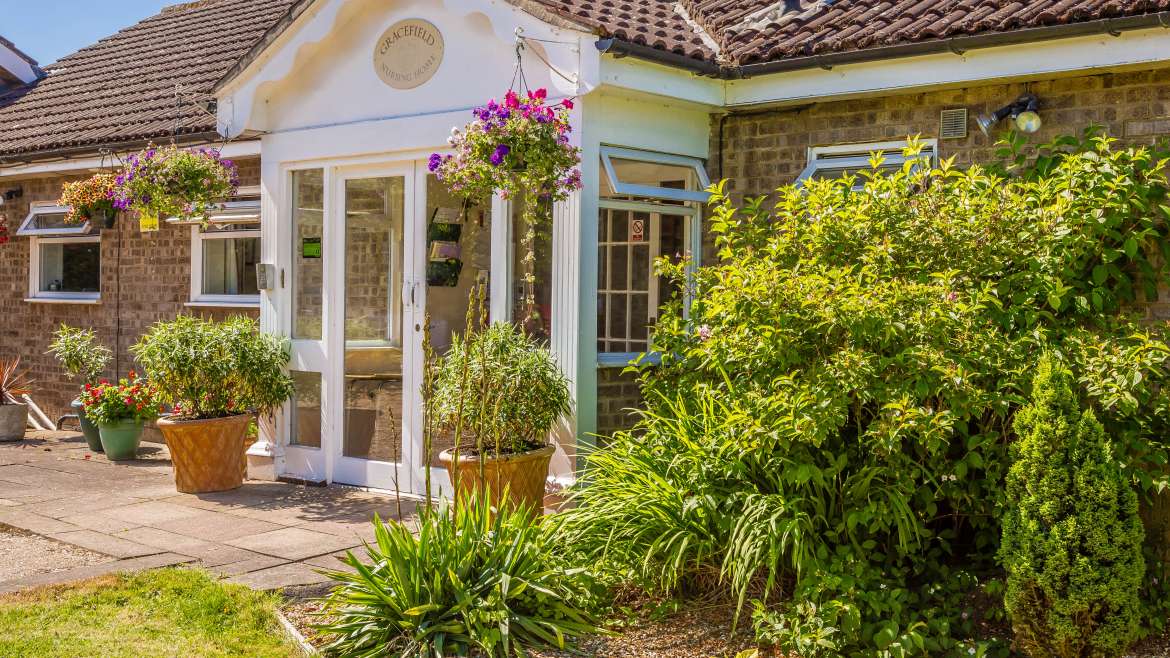 Why choose Gracefield Nursing Home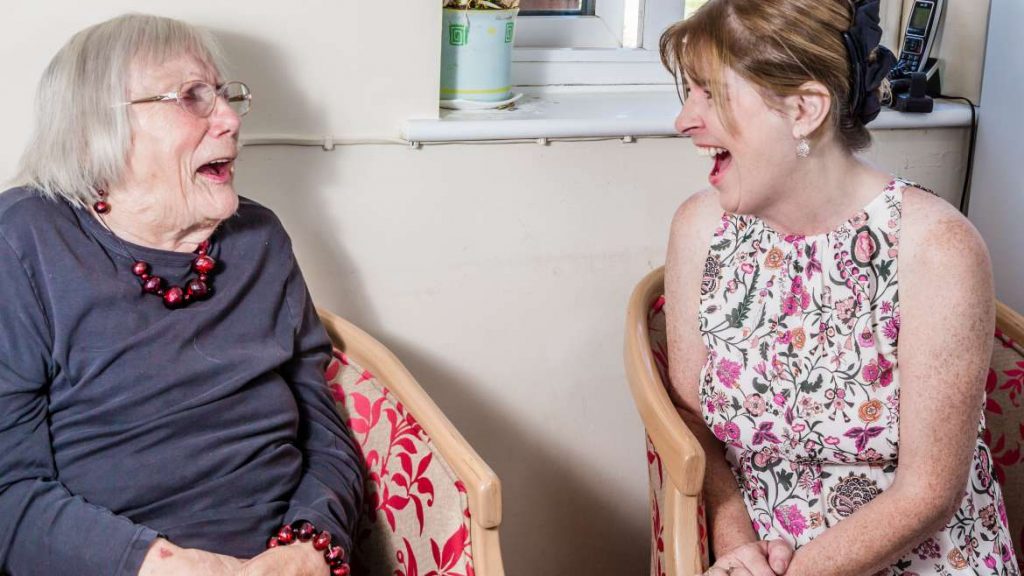 DEE Residential and Nursing
24 hours Nursing Care
All meals and dietary need catered for
Laundry & house keeping service
Internet access and T V points
Regular G P Visits
Chiropody Visits
Optician Visits
Hair Dresser visits
Regular outings and shopping trips
Safe Outdoor Gardens
Activities
Dementia Care
Nursing Care
Mental Health Care
Our staff are skilled and experienced to care for residents with Alzheimer's and other forms of Dementia. The Home provides a relaxing and safe environment and we support them to do meaningful activities to keep life interesting and fun. As a care provider we preserve dignity, treats people with respect and promote independence. We aim to concentrate to maximise their abilities rather than looking at their disabilities. We encourage family involvement that enable us to gain information about their life history which help us to provide person centred care. We ensure that the staff are trained to provide effective care to our residents.
Activities:  The activities vary from day to day, they are organised around the interests, capabilities and needs of each resident. Some residents wish to spend time alone in their room reading, listening to music, watching television etc. One to one activities are offered such as playing dominos, reminiscing through their old albums, offering hand massage, a walk around the grounds, friendly chat or look through a magazine. A visit to a local pub, to a local shop for shopping and visit to garden centre to look around to see flowers and have refreshments are also organised based on the resident's interest.
From time to time special events are planned such as summer fete, strawberry tea, barbecue, fire work nights, Christmas party and tea parties on special occasions are also arranged. Birthdays of the residents are also celebrated along with their families and friends, we arrange birthday cakes for them.
We provide 24 hours nursing care that enable them to receive nursing care they need in their familiar surroundings. Our person – centred care planning means your specific need can be identified and a tailor-made plan can be put in place to help meet these needs. We have the equipment's to support them and the rooms are fitted with profiling beds. Every room has nurse call point that offers rapid access to nurses and carers 24 hours a day. We also provides end of life care to our residents when they reach their end of life. We support the residents and family with compassion and takes every effort to look after them in their preferred place of care. Residents and families are invited to have an advance care plan to identify what is important to them at the end of life. Working in this way reduces hospital admissions in the final stage of life and enables the resident to die with dignity in the home.
We are currently working to achieve Gold Standards Framework accreditation in end of life care.
We provide care and support for people suffering from enduring mental health disorders. Our aim is to enhance quality of life by enabling people in our care to make informed choices about their daily life. We encourage residents to participate in social events to help them reduce their feeling of isolation. We build relationship to encourage trust, while listening to and interpreting their need and concerns.
Our staff are skilled to de-escalate stressful situations and help them to overcome challenges. We organise therapy sessions aimed at promoting resident's mental recovery.
"When I visit Gracefield it's always welcoming and the staff care for the residents very well, all their needs are met. The residents are always well cared for and clean"
- Chiropodist
''I have been the visiting GP and on no occasion during the time have I had concerns about the standard of care of any of the residents. The residents are central to the ethos of Gracefield which is always friendly, competent and caring.''
- GP
''We have been very impressed with the care offered by the staff and Dad's cleanliness. The food looks and smells lovely. Also very impressed with the patience shown by all  the staff in what can sometimes be very difficult circumstances.''
- Service User
''Gracefield Care Home  is an excellent run Home. The staff are caring and kind and the residents are well looked after in a Home from Home.''
- Service User
Please contact care on call to discuss your individual in-home care needs on a no-obligation basis.